The real estate market in 2021 – 2022 confronts a lot of difficulties such as the epidemic, the rising price of construction materials… which is a hard time for many investors. However, there are still real estate projects that are successful with outstanding quality thanks to the potential and efforts of the construction investor
The real estate market are under many threats
In 2021, the real estate industry was considerably affected by the Covid pandemic. A lot of hardships occurred to construction investors such as the lack of human resources, financial problems, etc. The decrease of housing supply causes serious delays to many trading transactions.
In 2022, the real estate industry is continuously under threat because of the increase in   construction material prices. In addition, policies from banks make it difficult for many investors to get capital to implement their projects.
When real estate developers have to face many difficulties, they have to find their way to adapt to it. They need to balance financial resources and create a sustainable development plan to help their projects to be carried out on schedule.
Anlac Green Symphony changed considerably after 1.5 years since its market launch
In that context, construction investors who still develop in the market are considered "real gold" because they are not afraid of fire. With a methodical development strategy and good implementation capacity, market threats encourage investors' efforts because of the existence of vibrant projects with full utilities.
The housing market in the West of Hanoi currently has Anlac Green Symphony of construction investor An Lac. This is one of the few projects that maintains good growth in the context of a tough market. With good potential, investor An Lac is "a big boat overcomes big waves", which dramatically changes a land. As a 5-star urban complex with an area of 75ha, after more than 1.5 years since its launch in early 2021, what has been and is present at the project amazes the market: From wild unexploited land to a modern urban area with luxurious appearance and outstanding amenities.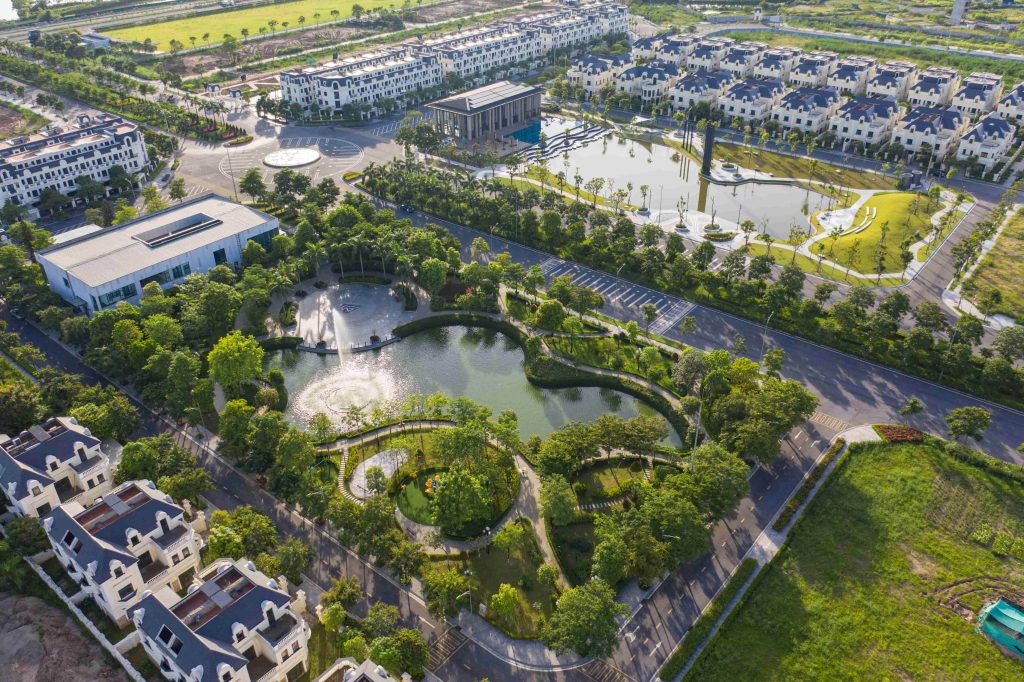 To optimize the advantage of the central location in the West of Hanoi to provide perfect and flexible connection, from the beginning, investor An Lac has methodically planned the subdivisions. Internal roads and roads leading to nearby areas were completed quickly to bring convenience and ease for residents to travel. Up to now, the Moonlight Avenue has been completed, connecting directly to Trinh Van Bo road; key roads such as Thang Long Boulevard, Ring Road 3.5, Road 70… leading directly to the city center
Besides transportation infrastructure, building and handovering products on time is the core key to build customers' trust. During the first year of implementation, investor An Lac fulfilled their commitment when they handed over nearly 200 villas and houses with French neoclassical architecture to future residents. Not only that, investor An Lac is constantly upgrading the experience and increasing the product value for customers, particullarly the launch of villas and houses with basements in the near future.
This 1.5 year of trying to build Anlac Green Symphony into one of the most vibrant urban areas in the West of Hanoi can mention the existence of a comprehensive utility system. From landscape utilities, entertainment, health to educational utilities… all are built and developed synchronously.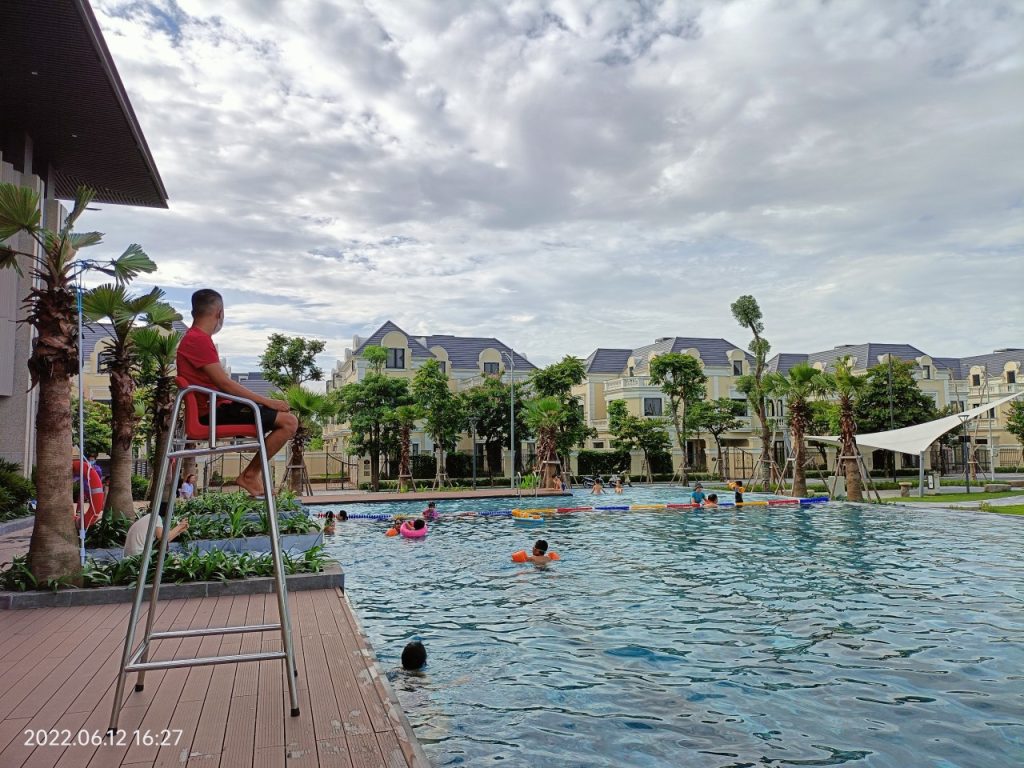 With a green and peaceful living space, theme parks namely Center Musical Park and Harmony Park have been put into operation. Particularly, Melody River Park is being urgently constructed and expected to complete Zone B and Zone C by the end of 2022. Besides, entertainment and resort facilities are also erected to improve the quality of life. Outdoor swimming pool, clubhouse, music square, Trung Nguyen E-coffee… are also operated to bring multi-experience life to customers.
In particular, one of the highlights of a comprehensive living space for residents is the completion of educational amenities. It is believed that the urban area has signed a cooperation agreement with Doan Thi Diem intermediate school which is going to be constructed this year. This would help customers to feel more secure in a good educational environment for younger generations.
The real estate market in the past 1.5 years with many difficulties has directly affected the construction of real estate developers. While the market still has projects which have been abandoned for many years, the spectacular completion of quality projects such as Anlac Green Symphony show investors' prestige. The project is also a highlight to rebuild customers' trust in reputable investors who make the market develop with real quality, real value.

Back to list